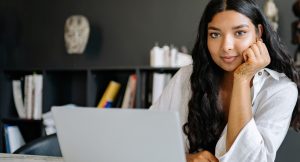 A woman's eligibility for the abortion pill depends on several factors, including how long her pregnancy has developed, her medical history, and her ability to access emergency and follow-up care. The best way to understand your eligibility is through a physical exam with a licensed provider and an ultrasound.
How Far Along Are You?
While abortion is legal in Oregon at any stage in pregnancy, the abortion pill is only FDA-approved for use in the first 10 weeks of pregnancy. If a pregnancy is further along than 10 weeks, the woman is not eligible for the abortion pill, and another option will need to be chosen for the outcome of the pregnancy. The FDA regulates medication for the safety of U.S. citizens.
Your Medical History
For some women, the abortion pill can be dangerous even before the FDA's 10-week limit. A woman must share their medical history with their provider to rule out pre-existing conditions that may make the abortion pill an unsafe choice. Examples of conditions that may exclude a woman for eligibility from an abortion include:
A pregnancy outside of the uterus (ectopic pregnancy)

A blood clotting disorder or significant anemia

Chronic adrenal failure

Long-term corticosteroid use

An intrauterine device (IUD) currently in place

An allergy to the medications used

Limited access to healthcare
A woman will experience the effects of the abortion pill outside of a provider's office. Therefore, she will be required to understand the risks of the abortion pill so she can contact emergency medical help if needed during the pregnancy termination. Women that do not have access to emergency medical care should not take the abortion pill.
Follow-up care after an abortion is also required after the procedure is complete to ensure the woman does not experience an incomplete abortion which occurs when some of the pregnancy tissue remains in the uterus. This can cause severe complications and must be addressed immediately.
Before an Abortion
Meet with a licensed provider, obtain an ultrasound, and get more information regarding your pregnancy options at Dove Medical. All appointments are free and confidential. Our licensed providers are here to provide you with the quality services you need to prioritize your health. Schedule an appointment today.

Dove Medical does not perform or refer for abortions.